Jackson Land Holding LLC (JLH) is the real estate management arm of our companies. Upon identifying a property is appropriate for JAM investment and/or acquisition, the JLH team reviews and negotiates favorable lease and or mortgage rates. The JLH team manages the construction, development and ongoing maintenance of requisite properties.
The Midtown Business Center (The MID) is home to Detroit's next BIG businesses. Opened in 2014 as a hub and work space for startups and small businesses. Located in the up and coming Midtown-New Center neighborhood, The MID provides a visually stunning office and event space.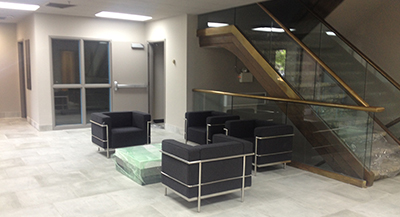 At The MID, this is not just another office building, businesses reap the benefit of being situated in the hub of business development in Detroit. Additionally lessees and guests can take advantage of monthly meet and greets, brainstorming sessions, seminars on growing new businesses and much more. We know how important it is to have an amazing work space as well as a place to grow and enrich your business. The MID is the place to do it all.
For more information visit themid313.com
---
The New Lafayette Towers is a timeless 22 story high rise building conveniently located in downtown Detroit within walking distance of Greektown, the Renaissance Center, and the Downtown Business District. Are you a sports fanatic? Comerica Park, Ford Field, and Joe Louis Arena are also in close proximity to the Towers.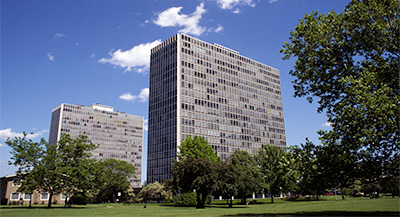 The New Lafayette Towers features studio, one, two and three bedroom apartments. It is the ideal location if you are looking for Detroit's downtown high-rise living experience at an affordable price which includes heat and water. We offer 24 hour emergency maintenance, fitness center, outdoor heated swimming pool, on-site laundry and management
The New Lafayette Towers is a part of famed German architect Ludwig Mies van der Rohe's world renowned Lafayette Park community. Built in 1963, Lafayette Towers, as a part of the Mies van der Rohe Residential District, is listed in the National Register of Historic Places, and represents the largest collection of Mies van der Rohe buildings in the world.
For more information visit lafayette-towers.com